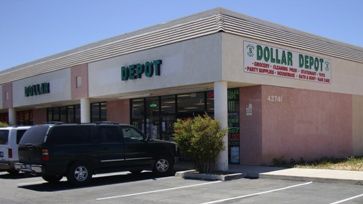 The Dollar Depot
offers a variety of high quality items for $1 or less.
Our products include snacks,toys, scented oils, sodas, groceries, stationary, health and beauty supplies and much, much more.
The Dollar Depot has been offering high quality, low priced goods to the Quartz Hill and Lancaster areas since its grand opening on 2008.
Visit our store today and see what you're missing.